Elegant Themes Price Increase.
From Tuesday (18th March 2014), leading theme development company, Elegant Themes would be raising the price of its membership package from $39 to $69 for new customers (I feel like there is a sex joke somewhere in that sentence).
Elegant Themes already offer the best value for money when it comes to purchasing WordPress themes, they offer you a whole year access to all their themes for the same price  theme companies charge for their latest theme.
From Tuesday, Elegant themes would be raising its price from $39 per year to $69 for complete access to 87 premium WordPress themes. Even with the elegant themes price increase, it would still remain the best deal out there. The change in price is not surprising considering the fact that they have up to 87 themes and they have to offer support for all these themes and still create more awesome themes.
The Good News is this pricing change is yet to take effect, that leaves you a short window of opportunity to get all the themes for $30 less than you would have to pay on Tuesday. The developer package would remain at the current price of $89.
An even better news is Elegant themes is known for keeping customers on the original subscription price, this means some damn lucky people pay just $19.95 yearly for the same package you are going to pay $39 for. This also means you will keep paying $39 per year while the new customers will be paying $69 per year – now that's a steal!
Elegant Themes vs Other Theme Providers
Even though Elegant Themes would be raising its prices, it still offers you membership for about $80 less than the lowest industry price.
Are They Any Good?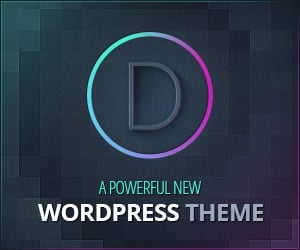 ElegantThemes is a leader in WordPress development. They have been building WordPress Themes for 4 years and they have one of the largest customer bases of any company in the theme market.
Elegant theme doesn't operate the Godaddy Business model of "cheapest available product/service", it offers the best collection of themes at the most affordable price. Do not take my word for it, take a look at it's theme gallery and see for yourself.
GET MORE STUFF LIKE THIS
WordPress, Blogging Tips and Reviews once a week.
Thank you for subscribing.
Something went wrong.